Bandpass filter
fra
Dunestar
| Produkt | Pris |
| --- | --- |
| Model 300: Single Band Bandpass Filter (kun 160m, 80m, 30m og 20m tilgjengelig) | 745,- |
| Model 600: Multi Band Bandpass Filter (6 bånd) | Utsolgt |
| Manuell båndswitch til Model 600 | Utsolgt |
| Model 400: Highpass Filter (1,8 MHz og opp) | 990,- |
Model 300: Single Band Bandpass Filter
Tilgjengelig for alle HF amatørbånd fra 160 til 10 meter.
Det er ikke nødvendig med ekstern strøm, og heller ingen justeringer.
Filteret plasseres mellom tranceiveren og antennen eller PA-trinnet.
Pris: Kr. 745,- pr. stk. (Ønsket bånd må spesifiseres)
Specs:
Insertion: Typical, 0.5-0.7db
Rejection: Typical, 40db band-to-band
Bandwidth: VSWR <1,5:1 typical
50 Ohm In and Out, Conntectors: UHF
Model 600: Multi Band Remote Switched Bandpass Filter
Seks bånd (160, 80, 40, 20, 15 og 10 meter), eksternt styrt. Forøvrig samme konstruksjon som Model 300.
Benytter 12 VDC.
Styres av enten en Band Decoder (f.eks. fra Top Ten Devices), eller av en separat manuell switch.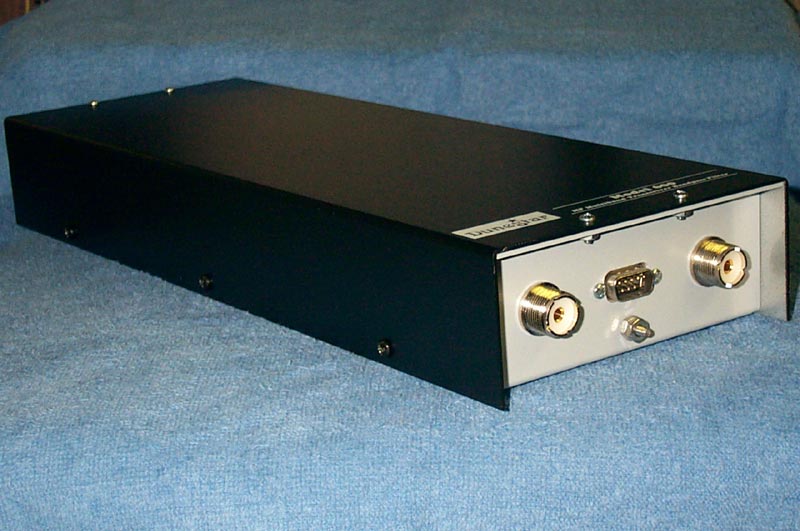 Pris: Kr. 4.395,-
Manuell switch: Kr. 625,-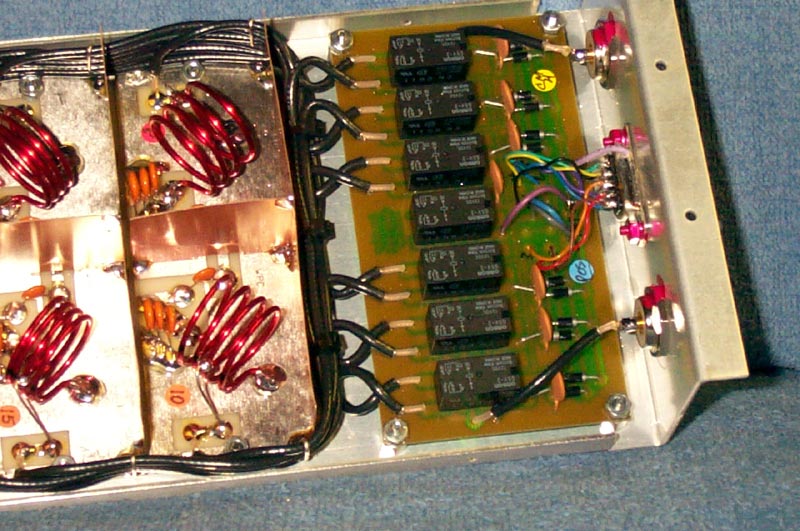 Innvendig i Model 600.
Model 400: Highpass Filter (1,8 MHz og opp)
Pris: Kr. 990,-.
400-HPF er et 7-pol filter designet for å redusere eller elliminere interferens fra kringkastere.
SPECS:
The roll off is very steep below 1.8Mhz. Minimum below 1.6Mhz is 40-db at 1.0Mhz.
Insertion loss is typically .7-.9db above 1.8Mhz.
Dimentions: HWD 2.0 x 6.0 x 1.75 inches (including mounting flange)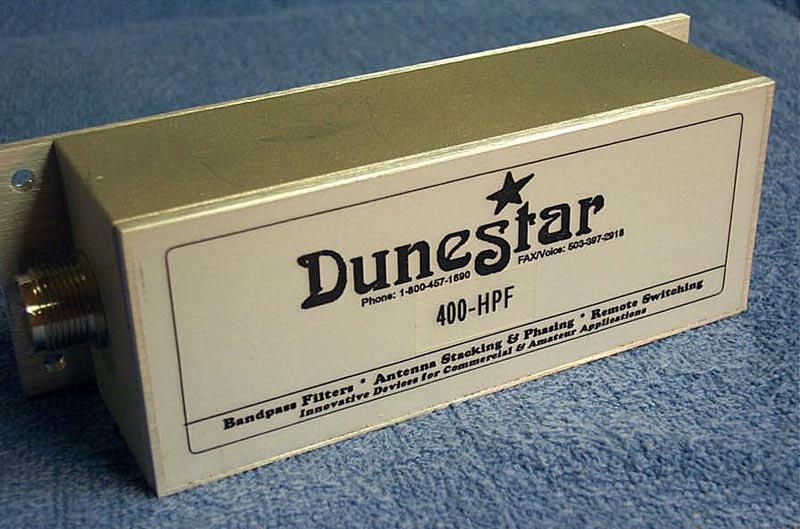 Filter kan bestilles ved å kontakte oss på ordre@leia.as .
Alle priser er inkl. MVA. Frakt og ekspedisjon kommer i tillegg.
Det tas forbehold om leveringstid, og trykkfeil.
---------------------------------------------------------------------------------------------------
Leia AS
Ham Radio
Odinsgt 7, 4631 Kristiansand
e-mail: info@leia.as